Cherry Blossom Festival Performances and Workshops with Fujima Rankoh
The renowned Nihon Buyo dancer Fujima Rankoh will be performing at a variety of Seattle locations this April. He is one of many talented dancers in the Fujima family, who have practiced their own dance style since the Edo period. Fujima will be performing Kiyomoto "Yamagaeri" and Tomei bushi "Miyakodori", on Sunday, April 23rd, with opening remarks by Akira Takeda. He will also be hosting a dance workshop for kids, on Friday, April 21st in the Armory Loft. Performance and workshop schedules at the festival are listed below.
Festival Event Schedule
Dance Workshop for Kids
Friday, April 21st
10:30 and 11:30
Armory loft 2
Kiyomoto "Yamagaeri" and Tomei bushi "Miyakodori"
Sunday, April 23rd
11:30am-12:00pm | Fisher Pavilion stage
3:45pm-4:15pm | Armory stage
To sign up for the children's dance workshop, please send us an email at scbjcf@earthlink.net.
Free Dance Workshop at the Japanese Cultural and Community Center of Washington
A public practice community workshop taught by Fujima Rankoh will be held at the Japanese Cultural and Community Center of Washington (1414 South Weller Street in Seattle) on Saturday, April 15th from 2:00 to 4:00pm. The workshop will take place in the center's Taiko Dojo Room. Come learn the techniques of Nihon Buyo, and experience its subtle beauty. All ages are welcome and participation is free! To sign up, please send us an email at scbjcf@earthlink.net. Hosted by Seattle's local Fujima School of Classical Japanese Dance, in cooperation with Consulate General of Japan in Seattle and SCBJC Festival Committee
To sign up for the free dance workshop, please send us an email at scbjcf@earthlink.net.
NIHON BUYO: Japanese Dance Brought to Life: an Evening with Fujima Rankoh and Mark Oshima at the University of Washington
Fujima Rankoh will also be demonstrating Nihon Buyo dance at the University of Washington, as part of a lecture on the subject by Mark Oshima. The event will be held on April 20th, in Meany Hall. Click here for more information.
UW Event Schedule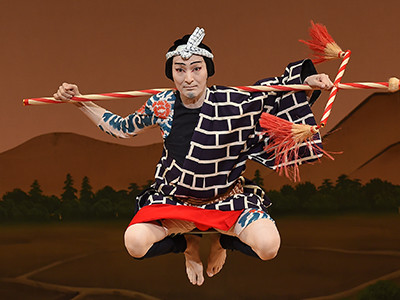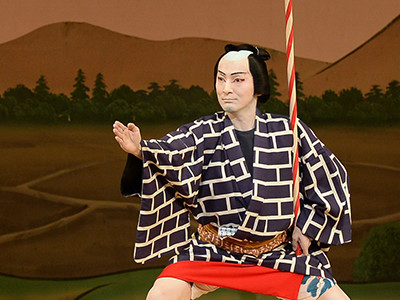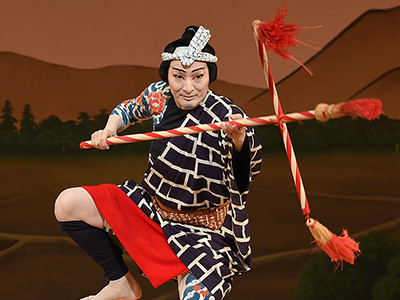 Biography
Rankoh Fujima is a successor to the Fujima family, which has been located at "Daichi (alternative site)" since it was awarded during the Edo period. In 1967, he started learning Japanese classical dance from his grandmother, Fujiko Fujima, and his mother, Rankei Fujima, and made his debut at the age of 6 in 1968. In 1978, the fourth head of school, Kan-emon Fujima, granted him the stage name of "Rankoh Fujima." He organizes the dance performances for his school, called "Shikokai", and his own recital, which is called "Rankoh-no-kai", while holding the inter-school performance called "Goyokai." In addition to inheriting the classical works that have been passed down to him via his great-grandmother, Kampachi Fujima, his grandmother Fujiko, and his mother Rankei, he has also released his new works based on overseas literary products and pieces of music based on his production and choreography. In 2015, he premiered "-NOBUNAGA-" in a performance entitled "Deai (Encounter)", which was organized in collaboration with the world-famous Russian and Japanese ballet dancers: Farouk Ruzimatov and Morihiro Iwata. He studied Nagauta music under the head of the school, the late Shojiro Kineya VI, Noh play of the Komparu school under the late Nobutaka Komparu, and the tea ceremony of the Urasenke school under Sokujitsuan Souan. He also studied Hayashi (musical accompaniment) under the late Seiko Tosha, and his stage name is Kiyoshi Tosha.
He has received many awards, including the Minister of Education, Culture, Sports, Science and Technology's Art Encouragement Prize, and the National Arts Festival New Face Award of the Agency for Cultural Affairs. He was also appointed Cultural Envoy by the Agency for Cultural Affairs, and is currently touring the United States (Hawaii, Seattle, and New York) Ukraine, Russia, and several cities in Europe, from April through June.
He is also currently working as a member of the judging committee for the Tokyo Shimbun's National Dance Competition, as well as the Seoul International Dance Competition.
To download Fujima Rankoh's full biography in English or Japanese, please click the links below: