Find our Festival
Our festival takes place in the Armory and Fisher Pavilion within the Seattle Center. The Fisher Pavilion is located directly to the west of the Armory. For reference, please view the map below.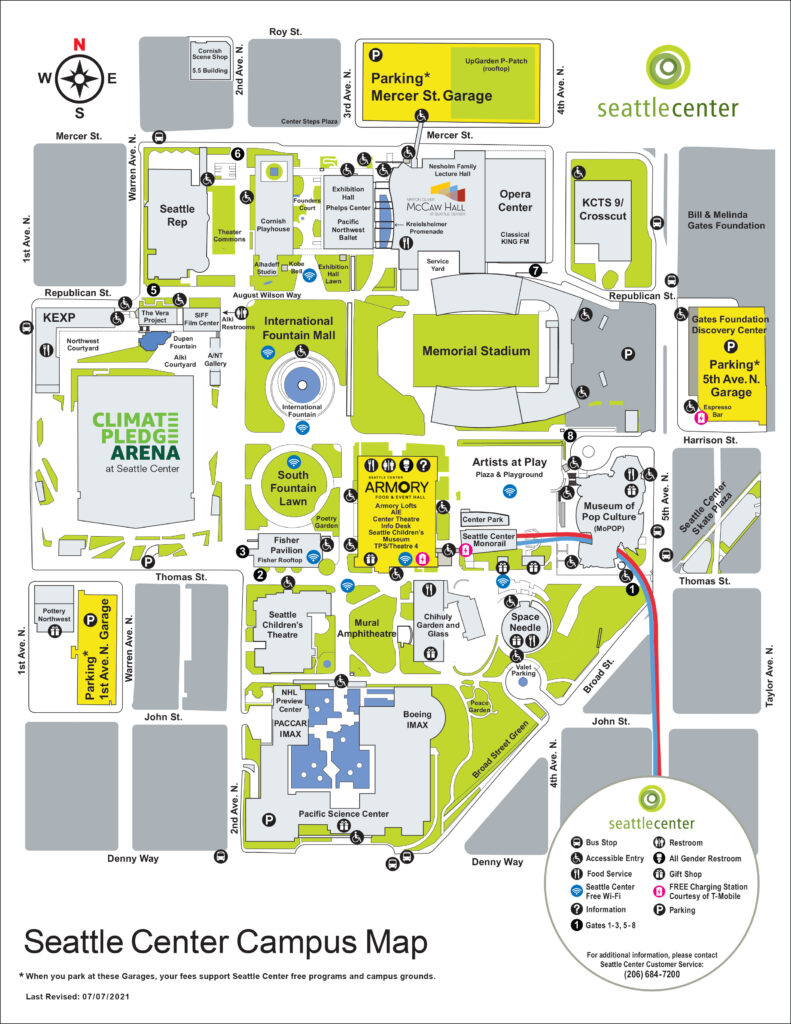 About Seattle Center
Seattle Center Festál 2014 presents world festivals on weekends throughout the year highlighting the distinct cultures and common threads of ethnic communities in our region through traditional and contemporary art, music, foods, youth activities, workshops and more. This collection of 22 cultural events is produced with the generous support of KUOW 94.9 Public Radio, Coca-Cola, T-Mobile, the Bill & Melinda Gates Foundation, Wells Fargo and RealNetworks. Additional support is provided by the City of Seattle and Seattle Center Foundation.