The Seattle-Kobe Sister City Association (SKSCA)
The SKSCA is a volunteer-based 501(c)3 non-profit association that helps promote and facilitate friendly relations between Seattle and our sister city of Kobe, Japan. We welcome anyone with an interest in Japan to check out our activities, and you'll find our members have many ties in Kobe and the surrounding Kansai region.
Learn more about the Seattle-Kobe Sister City Association at www.seattlekobe.org
Nikkei Heritage Association of Washington
There is a growing desire to have a cultural community center in the Seattle area for a number of reasons:
The Japanese American population is increasingly scattered and needs a place where heritage, culture and special occasions can be celebrated
The Nisei generation is getting older. They would like to leave a legacy for future generations.
There are many residents from Japan who want to continue to learn and teach Japanese traditions while living here. This includes flower arranging, classical dance, and Japanese language.
There is a growing interest among Washington residents in Japanese martial arts such as kendo, aikido, karate and iaido. There is no regulation size dojo (martial arts school) in Western Washington. The nearest regulation dojo is 136 miles away from Seattle in Steveston B.C. A center provides an opportunity for synergy. The different groups in essence "feed off" each other's energy.
Many Japanese American organizations are shrinking or growing in membership. A cultural center will provide customized space for their activities and help avoid redundant fund raising and facility maintenance.
The Nikkei Heritage Association of Washington has formed to address these needs. Please join us in our efforts – One place in Seattle to share, teach, learn, experience and be part of Japanese and Japanese American culture, history and community!
Seattle Japanese Language School
The Seattle Japanese Language School has a very proud history…the oldest operating Japanese Language School in the continental United States. It began as the Nihongo Gakko in l902 on the second floor of the Furuya Company, then the basement of the Buddhist Church. Outgrowing that, the Japanese community raised $l0,000 and built a new school at Weller Street. From 98 students the enrollment grew to l800 in the 20's and 30's, closed during
World War II, reopening in l956. At present l80 students from kindergarten to adult are admitted, with beginning to advanced levels, meeting on Saturday.
Look at their display at the Center House, and try their fun activity.
The Japanese Community Service of Seattle
The Japanese Community Service of Seattle, also known as Nikkeijin Kai, was established on March 16, 1949. Its predecessor
organization, known as Japanese Association, or Nihonjin Kai, was organized in 1900 and was in existence for 42 years prior to World War II. In the early days, the association helped the immigrants settle in the new country and, in 1902, established Nihongo Gakko or Japanese Language School.
Following WWII, the Nikkei community became disbursed and the role of JCS likewise expanded. In October 1956, JCS re-established the Seattle Japanese Language School.
In addition, it has participated in and supported many local and regional community and civic activities, and has taken on a role as coordinating body for humanitarian reasons.
Hyogo Business and Cultural Center
The HBCC acts as a bridge between Hyogo Prefecture and Washington, ensuring the continuation of many cultural exchanges.
For further information, please email info@hyogobcc.org
Amanogawa
Since 1954, the Government of Japan has been offering scholarships to foreign nationals from various countries around the world to study in Japan. Scholarships are offered annually to U.S.
citizens living in Washington, Montana, and Northern Idaho through the Consulate-General of Japan at Seattle.
Scholarships include: Japanese Studies Scholarship, Teacher Training Scholarship, Research Student Scholarship, Senshu-Gakko (Professional Training School), Student Scholarship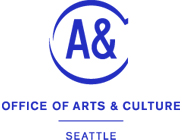 Seattle's Office of Arts and Culture, in addition to its Civic Partner support, graciously awarded us Relief Funds in response to the COVID-19 pandemic of 2020.
4CULTURE provides funding and support for the cultural work that makes King County vibrant. The organization has generously awarded us a Sustained Support grant, in light of the hardships of 2020.
More Members
Japanese community members
Bainbridge Island
Consulate General of Japan
Japan-America Society
Japan Business Association (Shunju)
North American Post/Soy Source
Kobe Information and Trade Office
Japan American Citizens League
Japanese Cultural and Community Center
Japanese Queen Scholarship Org.
Junglecity.com
Megumi Pre-School
Kawabe Memorial House
Kenjin Kai Association
Kisaragi Kai
Minidoka Pilgrimage
Nikkei Concerns/Keiro Nursing
Public Awareness (ARMO)
Asian Counseling and Referral Service
API-Chaya
The Nature Conservancy
The Seattle Reign FC